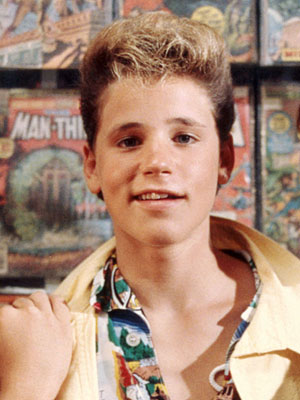 Corey Haim
December 23, 1971-March 10, 2010
I couldn't believe the news this morning when I heard that my childhood crush
Corey Haim
had died at the young age of 38...but what was even more sad was to hear that he had died of a drug overdose, and that his mother had found him unresponsive early this morning.
He had had an ongoing battle with drugs throughout the years, and it is just so unfortunate to see that the demons he tried to fight off, got the best of him in the end... I pray that he rests in eternal peace now.
Farewell Lost Boy...